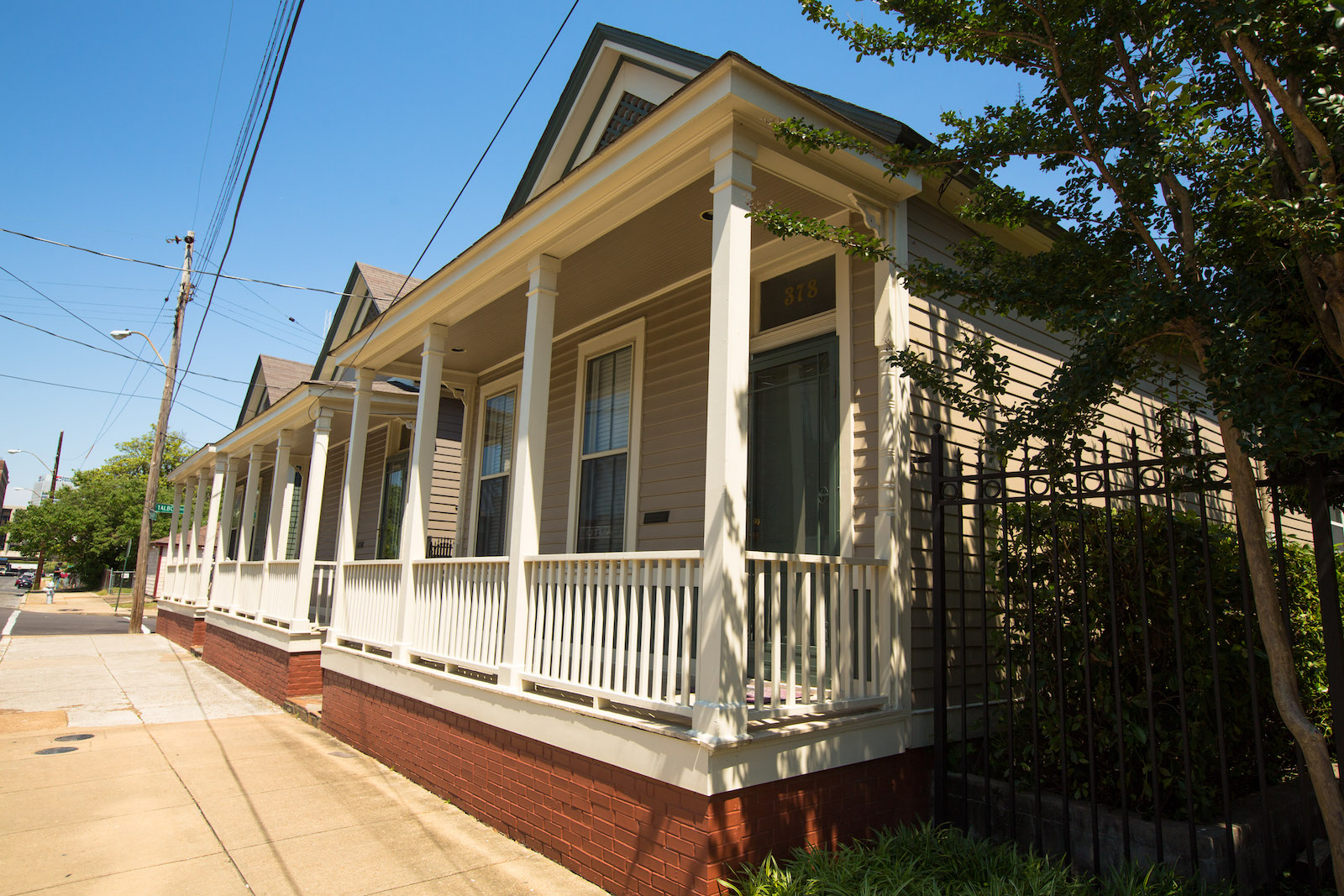 Corner of Talbot Avenue and Mulberry Street
Cozy South Main hideaway
The bubbling courtyard fountain sets a gentle mood at The Residence, a quiet getaway nestled near the National Civil Rights Museum in the South Main Arts District. This fully gated community sits at the corner of Mulberry Street and Talbot Avenue and features two buildings with six condo units each, along with three cozy cottages that front Mulberry.
Choose from the three one-bedroom cottages that front the property or the two-bedroom residences in two buildings that form an L-shaped design adjacent to The Cottages. All of the two-bedroom, one-bathroom condos in The Residences pack in plenty of comfort in nearly 800 square feet of space. The two brick buildings were constructed in 1915 (384 Mulberry building) and 1916 (129 Talbot building), and each features two floors of six condo units.
The Cottages each feature about 600 square feet of space, 11-foot ceilings, front porches and gated back yards. These homes were built in 1915 but have a more modern exterior look.
Amenities:
Hardwood floors

Stainless steel appliances

Granite countertops

Gated parking