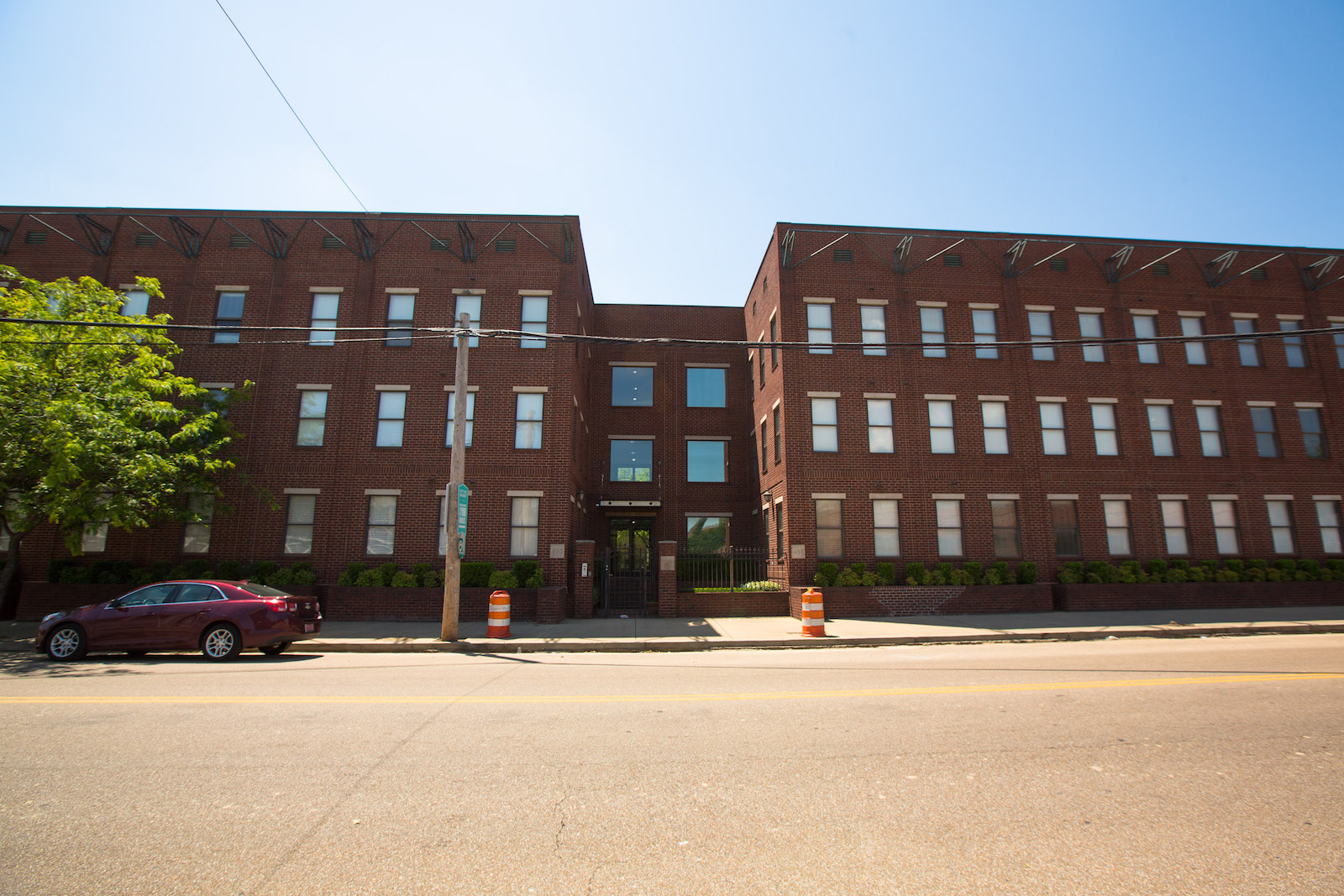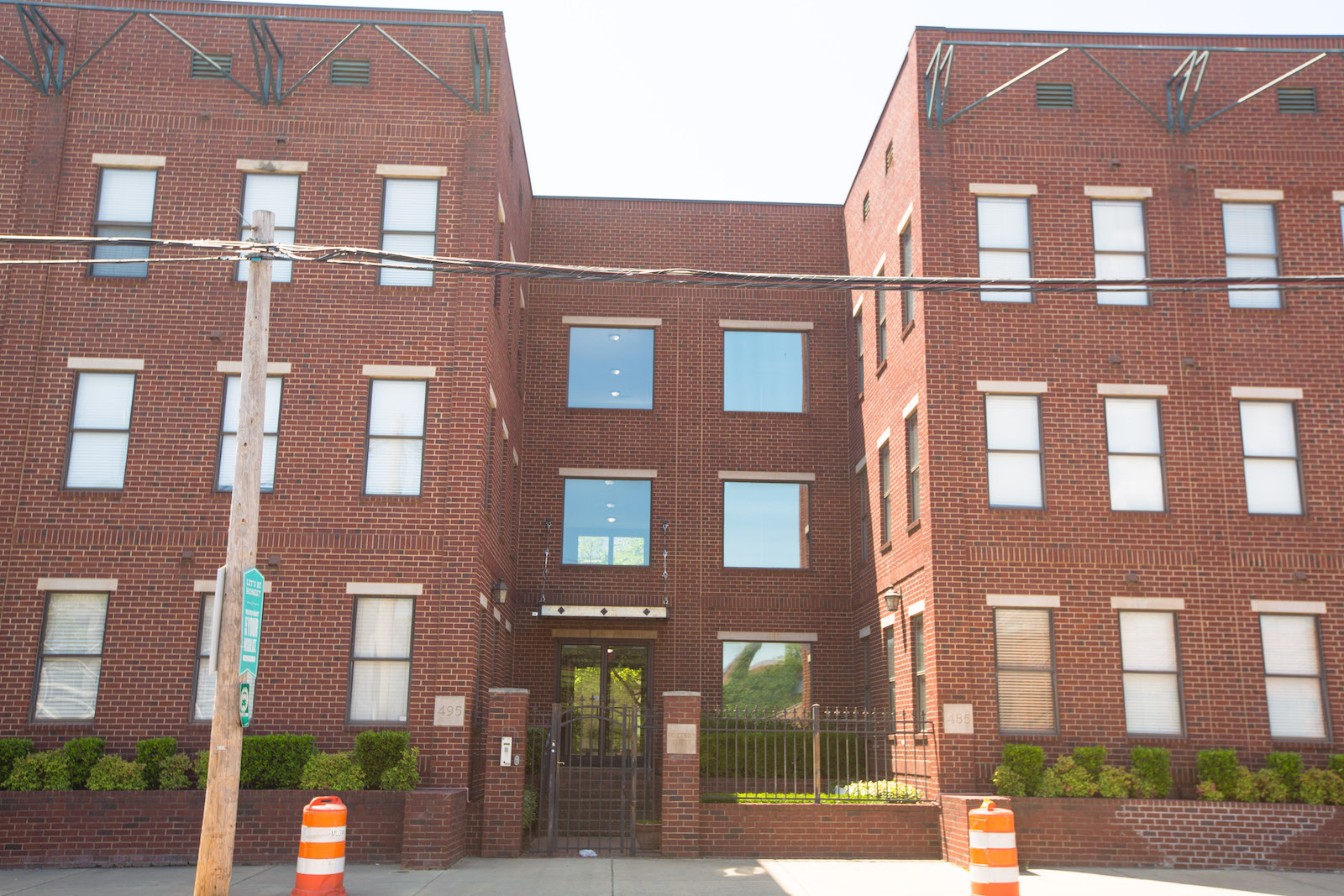 485-495 S. Front St.
Modern amenities with Downtown warehouse style
The modern conveniences of new construction blend with the feel of a historic renovation at Potters Lofts, a condo development on South Front Street just north of G.E. Patterson Avenue. This newly built structure fits in seamlessly with the renovated warehouses in the neighborhood; though constructed in the early 2000s, the brick-clad building looks as if it might have stood along the street for 100 years. Potters Lofts is in the midst of a growing residential neighborhood along Front Street, adjacent to a wine store and restaurant and just across G.E. Patterson from the Memphis Farmers Market.
Potters Lofts contains 29 condo units that range in size from 1,200 square feet to 1,600 square feet. Floor plans include one-bedroom, one flex-room units with 1.5 bathrooms and two-bedroom, one flex-room units with two bathrooms.
The three-story building features gated parking and a beautiful rooftop deck for residents to enjoy views of Downtown. Condos feature modern amenities designed to evoke historic character, giving residents the best of both worlds.
Amenities:
Granite countertops

Hardwood flooring and carpet

Gated, covered parking

Laundry rooms in units

Fireplaces

Gated entrances

Shared courtyard