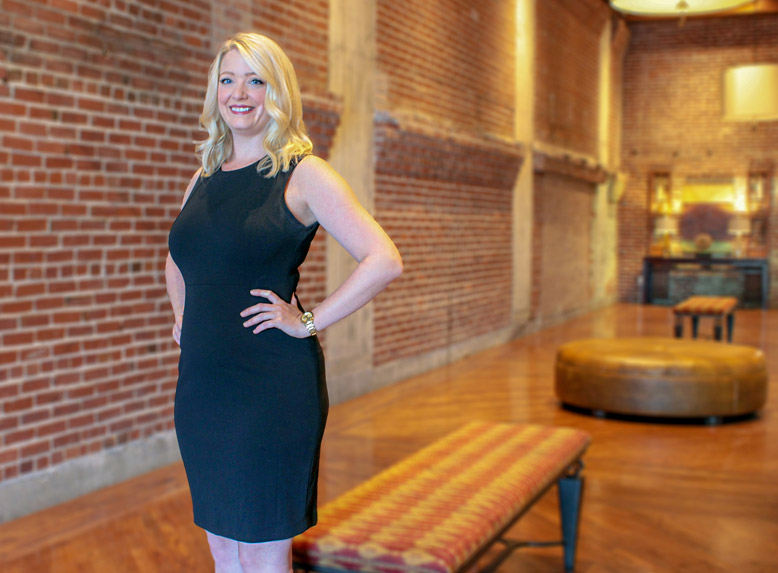 Welcome the newest member of the 901 Real Estate Services team, Laura Skelton. Growing up in Olive Branch, MS., Laura went on to attend college at Ole Miss. After college, Laura worked as a Billing Administrator for an Accounting Firm. Craving more of an adventurous career, she decided to follow in the footsteps of her family's calling – Real Estate. Laura's Sister, Brother, and Sister-In-Law are all Agents. In a similar field, her Dad was a Homebuilder. During her childhood, Laura's Dad renovated older homes in Mississippi. Watching her Dad take on homes in dire need of TLC and turn them into something magnificent, bestowed upon her a love of homes and renovation. As an adult, she bought her own historic fixer-upper project in Cooper-Young. Her home renovation journey helped form her own personal mission as an Agent. She wanted to help Clients find the right home, not just a 'right now' home. She wanted to make sure she was never the Agent who discredited a house's potential just for the sake of a sale. Laura's genuine spirit is reflected in all aspects of her life. An avid animal lover, Laura is very passionate about volunteering for rescue foundations like Streetdog Foundation. Outside of work and volunteering, her personal time is spent with her boyfriend and four dogs, Lucy, Sophie, Memphis, and Tank.
(901) 786-2048

#344605
First job: "Domino's Pizza".
Proudest Accomplishment: "Buying and renovating my 118-year-old house in Cooper-Young"
Hobbies: "Cooking (especially new foods/cuisines), Volunteering with Streetdog Foundation, Reading"
Favorite Memphis Event: "Beale Street Music Fest".
Favorite Memphis Neighborhood: "Cooper-Young"
Favorite Memphis Restaurant: "Flight and Sweet Grass Next Door"
Favorite Memphis Bar: "Belle Tavern"
Favorite Food: "Indian food and French Fries"
Favorite Book: "The Outlander Series by Diana Gabaldon"
Favorite Band/Music Album: "The Avett Brothers"
Favorite Movie: "Moulin Rouge"
Favorite Actress: "Meryl Streep"
901 Res is: "A Love of downtown and midtown properties, Kendall's leadership and guidance, welcoming and fun atmosphere".